THE EVENT
The international Breizhskiff race
Established in 2004, the France Open Skiff is the first event of the French skiff season and one of the nicest and friendly regattas of the breizhskiff.com calendar. Since 2010 , the race became inevitable as it has been enriched with an emphasis on coaching and training, and so manage to bring together the community of skiffthusiasts whether beginners or experts.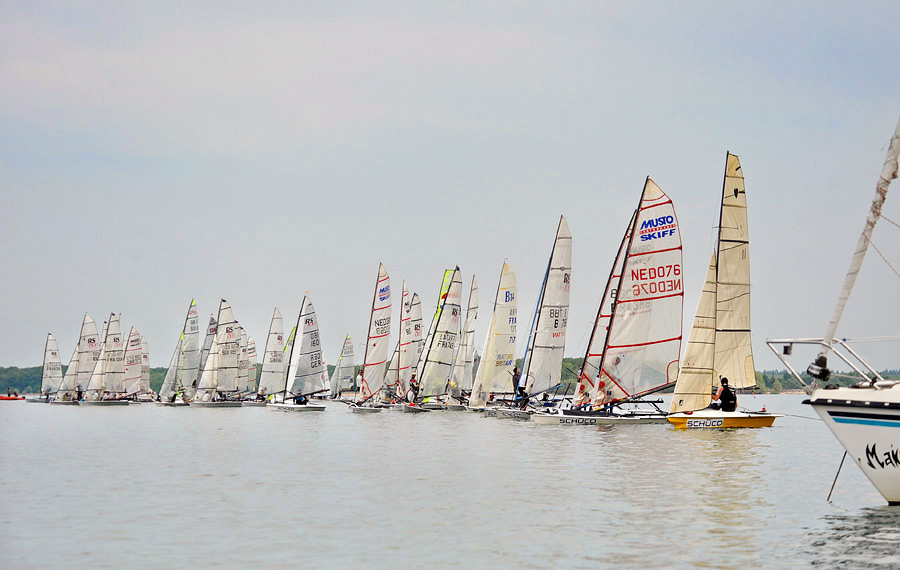 France Open Skiff brings together all levels of competitors from all over France and neighboring countries , mainly the Benelux, Germany, Switzerland and Great-Britain. The hard racer who find pleasure to take part in an unusual fleet with typical lake conditions, the skiff beginner who will play in a safe environment, each passionate find his interest in this beautiful event.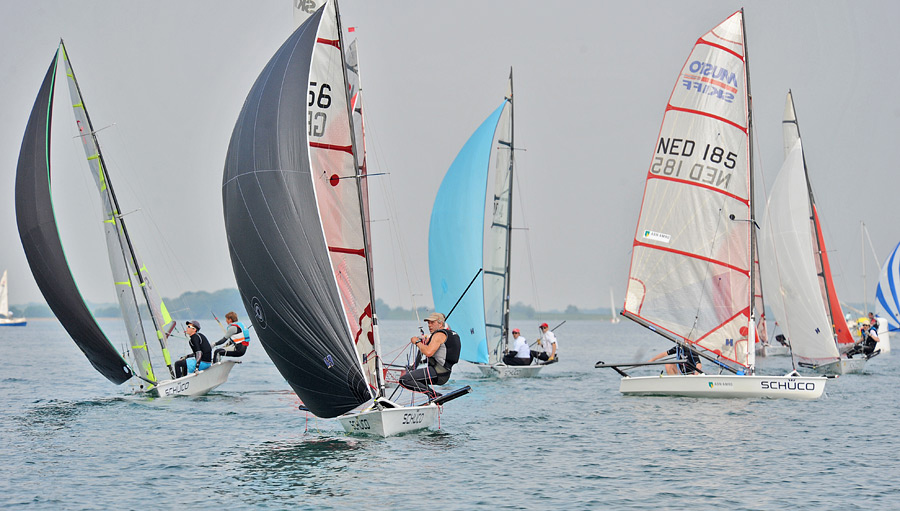 The environment of Lac du Der
Largest artificial lake in France, Der may give the impression of being lost or unlikely place for organizing a regatta. The reality is quite different. Easily accessible from anywhere in France and neighboring countries , Lac du Der allows the entire community to get together. For that reason alone , the Lac du Der worth the scenery and guarantees the time for a long weekend away from the urban madness.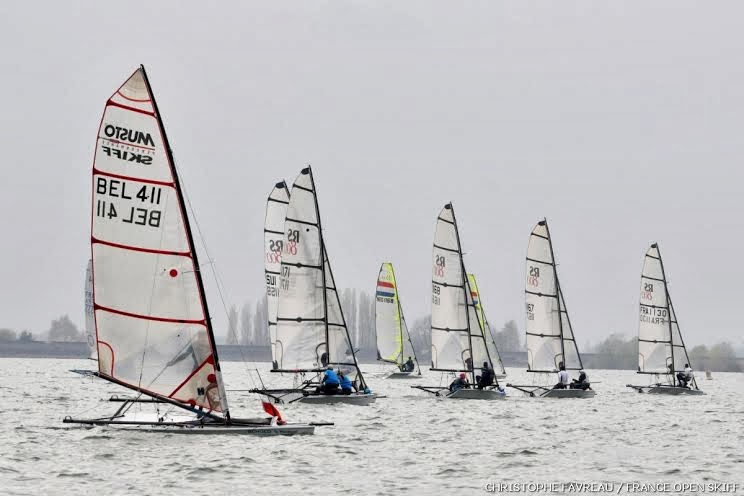 What better than a lake to start the season at a time when it is not always very hot and at sea where the wind blows can sometimes limit the navigation time? In nine editions, the French Open skiff is one of the breizhskiff.com trophy event where the largest number of single course has been raced, in varied conditions. Beyond yachting, for family, the environment near the Lake offers a large range of activities from discovering the fauna and flora to wine tasting in the cellars of Champagne.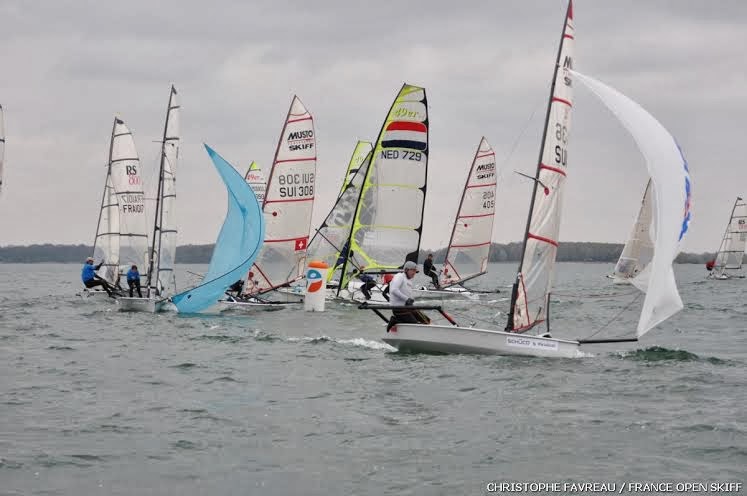 Central Infrastructure
The UFOLEP Center offer an appropriate infrastructure to "all inclusive" event: it is no doubt the highlight of the regatta. The location unity between the racing and the "social", the fact that all competitors are hosted in the same place and take meals together is definitively a major advantage. No more accommodation to find and rent, no restaurant to book ! All logistics is reduced to its simplest expression. Therefore, this regatta clearly looks like holidays in the countryside, all at a very affordable price! Of course, all the other options are available: Camping, Van, or renting are close to the club and available!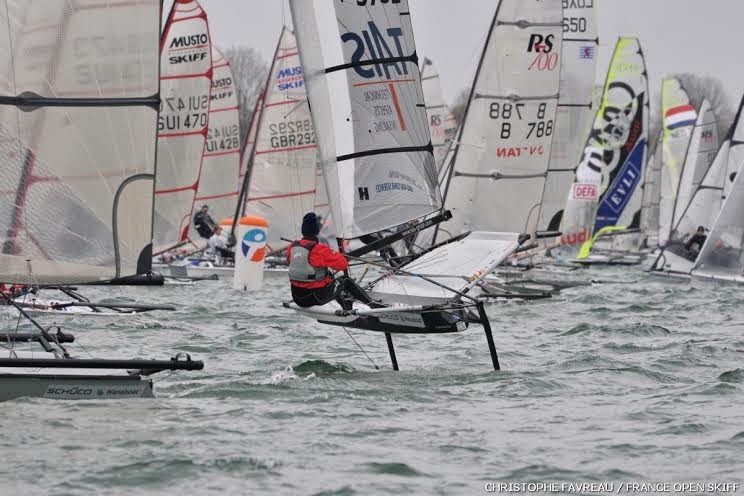 Usability
If all of these elements contributes to the maximum usability, it is further enhanced by the tradition of hot wine, beer tap , but also tasting specialties from regions and countries of origin of participants. Accessibility, diversity of participants, a minimum of logistical constraints , animation, quality of the racing spot, it is enough for making the French Open Skiff the major early season event!