ACCOMODATION
The regatta is organized by the Centre UFOLEP Giffaumont . The center offers modern accommodation in a collective center which consists of thirty rooms for 3 to 4 persons with shower and toilet. The center also offers catering throughout the regatta as self service.
Sports side, changing rooms at the club are heated and the showers hot, details that may be important Easter weekend. Finally, a sports hall could be made ??available to the organization following the schedule changes.
The sailing center, the accommodation and cathering are at the same place, you won't touch your car during the weekend anymore! This is very convenient, fast, cheap and very friendly due to the atmosphere resulting.
UFOLEP center accommodation and food offer This offer is proposed along with the registration sheet for the racing and will be sent to you by mail once you are preregistered on this website, and as soon as the sheet will be available.**
Other form of accommodation are available. Camping-cars parking and camping, but also cottages renting are available within walking distance from the club!
Coordinates at the end of this article.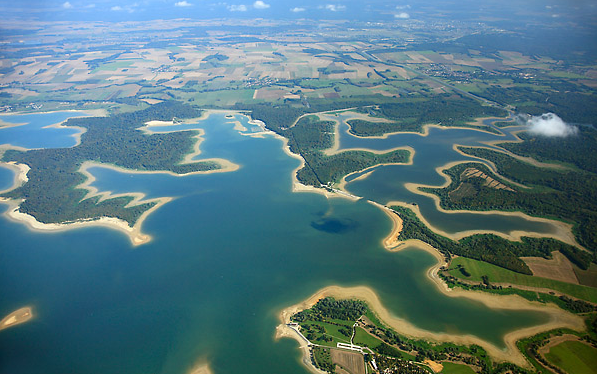 Cottages informations :
Closest from the club!
11, Presqu'Ile de Rougemer 51290 Giffaumont-Champaubert
Phone : +33 (0)1 53 32 82 00
Email : reservations@actisource.fr Site : www.marina-holyder.com
Campsite La presqu'ile de Champaubert
At the other beautiful side of the dam!
Phone : +33 (0)3 25 04 13 20
Email : ilechampaubert@free.fr Site : www.lescampingsduder.com